M and I made her Valentine's Day cards for her class this week. It was pretty labor intensive if you ask me. Lots of steps, but I think they came out AMAZING! She was really excited about the whole process and was happy to do them.
Here is our process in photos. This took 3 separate days to finish - yes, she is only in
Pre
-K - yes, I could have just bought those
pre
-made character v-day cards. I am just not a
pre
-made kinda gal. By the way, I bought nothing for these cards. We pieced everything together from old materials around the house.
P.S. We made it on the
Crafty Crow
! :)

Making fingerprint hearts




After that was dry M drew on a swirl border

Then added glitter glue paint to the flower and stem

The front is complete. How adorable?!!?
wrote her name (I added the hearts to hid her name)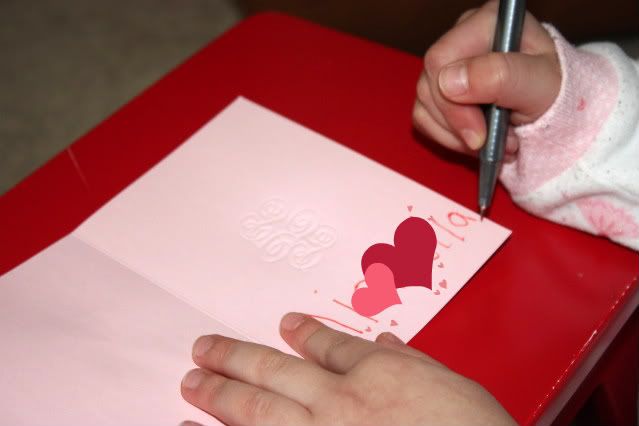 Added her sticker sentiments

Heart confetti in the card

Sticker on the front... ALL DONE

16 beautifully hand crafted Valentine's Day cards all ready for her party.